Execute your clinical research project with greater Clarity, Efficiency & Accuracy!
Free Quote For Biostatistical Services On All R&D and Clinical Research Enquiries
To compile an accurate quote for your project, certain details may be requested .
For statistical analysis plans (SAPs):
A working research proposal.
Research hypotheses.
Variables of interest.
Endpoints and outcomes of interest to be included.
Clinical details pertinent to the study design.
Number of clinical trial phases to be included in the SAP, if any.
Whether adaptive designs are invisaged and, if so, clinical details to inform how these should be arranged.
For data analysis projects:
Screenshot of data set to indicate the state of the data.
List of variables of interest – whether descriptive, predictive or outcome etc.
Research questions or hypothoses to be tested.
List of graphics required.
An inital consultation usually takes place via Zoom. This allows us to gain an understanding of your project needs from which to compile an accurate quote.
All client data is kept secure, entirely confidential and will not be shared without prior permission
​
Once a quote has been accepted and approved a project plan will be outlined. This will describe all key tasks comprising your project such as data analyses to be performed, graphics to be produced, report content, turn around time and cost.
Quotes are not binding and as with any project, specifications and requirements may change as the analysis develops. When this is the case an updated project plan will be provided before proceeding. This way you, the client, are kept up to speed at every stage of the project.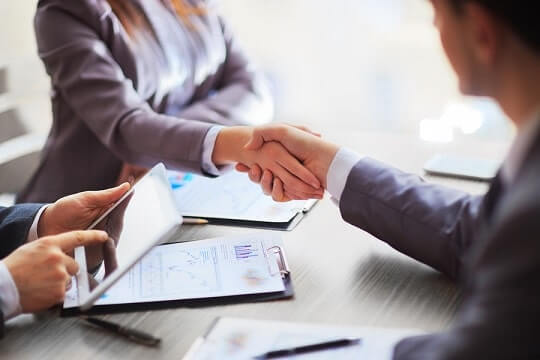 ---
Time frames
We aim to included information about expected turn-around time as part of your quote. Once we have all the required information pertinant to completing your task, we will schedule a completion date and typically have a working draft to you for approval prior to that date.This time frame will differ dependent on whether the task is a protocol design and SAP, meta-analysis, sample size estimation, or data analysis and reporting etc.
As biostatisticians may be working on multiple projects at a time it is ideal to contact us at least four weeks prior to when you would like us to start work, whether it be for a grand proposal, study design or final analysis. This will ensure we have ample scope to assign the right expertise to your project.
Grand funding
Biostatisticians should be factored fully into the budget of a grant application for any published paper or ongoing research. This serves to save time at the design and analysis stages, ensure appropriateness and accuracy of conclusions in line with the latest statistical techniques, as well as reducing the need for the redoing of peer reviewed papers due to rejection. We can assist you with any grant funding application by providing a comprehensive quote for the biostatistical component of your project. The more information we have regarding your research and product goals the more accurate the quote is likely to be.
 

Authorship
Biostatisticians form an integral part of any clinical research project, from the design and planning stage, to data management and statistical analysis, to final write-up. As such, in the context of peer-reviewed papers, each contributing statistician should be considered for co-authorship alongside other contributing scientists. Co-authorship is to be negotiated, independent of funding considerations, based upon the statistician or statisticians' proportional contribution to the paper or papers.
---
​Biostatistical service subscription
We also offer the option of a biostatistical service subscription for light, medium or heavy biostatistical consulting needs. This involves paying a monthly subscription fee in order to retain the services of a biostatistician for a certain amount of hours each month. The fee structure graduates in line with hours retained per month. See herefor more details on the standard subscription tiers we offer. If these sit outside of your needs but you still feel that a retainer is appropriate for you, we are happy to negotiate a bespoke plan. Our biostatistical subscription services can greatly reduce the overall cost of regular biostatistical consulting for your projects as the maximum allowed hours is always greater than the amount charged in on a per hour basis. Payment occurs via direct debit which saves time and helps to streamline workflow. Another convenient option is to pay the biannual amount upfront to attract a further discount. We will discuss your consulting needs and expectations in depth prior to recommending any service subscription, in order to determine whether this is in-fact the best method to service those needs.
​

​Contact us for more information and an obligation free quote.