Execute your clinical research project with greater Clarity, Efficiency & Accuracy!
Frequently Asked Questions
FAQ Regarding Our Biostatistical Consulting Services And The Analysis Of Clinical Data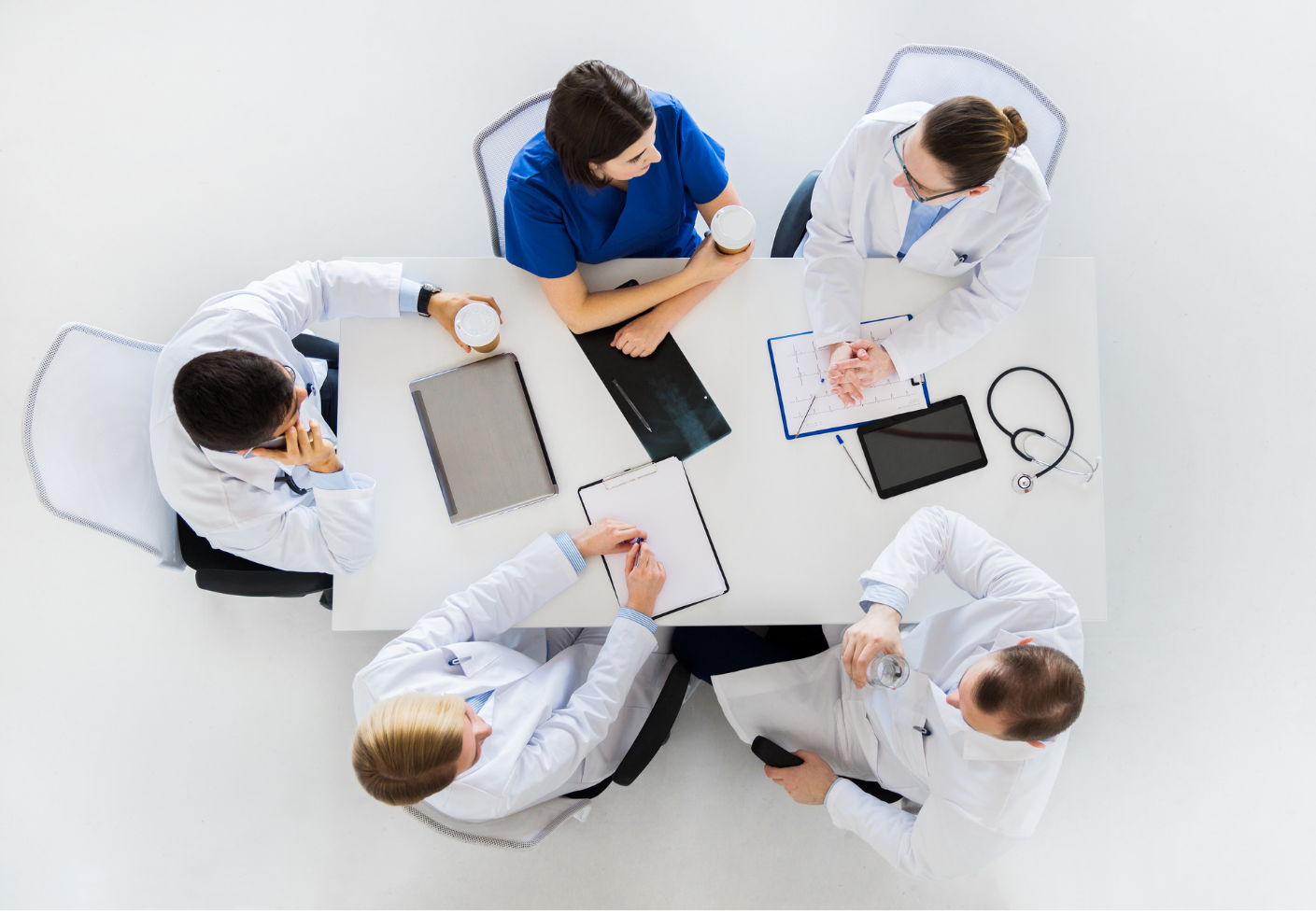 What are the stages of a pharmaceutical clinical trial?
What role does a biostatistician play in clinical trials?
Do I need a biostatistician?
What is the difference between a statistician & a biostatistician?
When is the best time to consult a statistician?
How much prior notice should I give for a project?
I have already collected my data - is it too late to consult a statistician?
Clinical trials are broken down into 5 stages called phases. Each phase focuses
on answering a different clinical research question, and a new treatment must pass
each phase before moving on to the next one. These phases follow pre-clinical
animal/cell-based studies that provide the treatment with promising results.
∙
Phase 0:
 Safety testing using small, sub-therapeutic doses of a new treatment
in a small number of healthy patients prior to testing higher dose safety.
​
1.
Phase I: Testing the safety of higher, therapeutic doses of a new treatment in
no more than 80 healthy volunteers. Dosing programs and side-effect profiles
2.
Phase II: Up to several hundred patients with the targeted disease are given a
new treatment over a longer time to test if a new treatment is effective in
treating or preventing disease progression.
​
3.
Phase III: Often a large-scale randomised control trial comparing the safety
and efficacy of a new treatment compared to an existing treatment for the
target disease. A new treatment can be put to market if it as or 
more safe and
effective
 when compared to an existing treatment and is approved by a
national regulatory agency.
​
4.
Phase IV: Post-market surveillance of a new treatment to update any long
-
term safety or efficacy concerns, including rare side-effects and effect on life
See here for m
ore information on the standard phases of pharmaceutical clinical trials.
Clinical trials are designed to thoroughly test the safety and efficacy of a new
treatment, comparing it to available treatments to determine if it is as or more
effective in treating o
r
preventing a disease
. A 
biostatistician 
aids in the 
design, data
analysis
, and 
reporting of 
results
 in
every 
clinical trial phase
, from 0 to IV
. This
involves
discussing with the
 researcher about the
ir
 product
/
pipeline and research
The statistical design of a clinical study includes the development of a statistical
analysis plan (SAP), sample size calculation and advising around data-related
procedures. Meta-analysis of existing evidence may play an integral part of this
process. Not only can 
it 
inform what 
has worked in the past, but accurate parameters
can be derived to provide a more accurate sample size calculation. A biostatistician
can 
also 
conduct interim analyses to see if the SAP needs updating in line with
unforeseen 
circumstance
 or due to unexpected 
trial 
data such as adverse events.
At each stage of data collect
ion,
 it is the biostatistician's role to perform appropriate
statistical analysis, reporting of the results
,
 and communicati
on of such 
results to
relevant stakeholders. Biostatisticians can often visualis
e
 key trial results using
statistical software to a publication standard. Additionally, biostatisticians can assist
with the ethics and regulatory approval process.
The initia
l 
analysis 
stage 
involves
data processing, 
which
 may 
require
 cleaning of data to a standard fit for analysis.
Anyone who is conducting empirical research can benefit from the advice of a good statistician. Biotech, pharma and medtech research is high stakes with the potential of lost productivity and revenue should the sub-optimal clinical study path be followed. For this reason it is best to consult an experienced biostatistician from the R&D stage of your research. A biostatistician can optimally analyses your R&D data to make sure any conclusions are sound before moving your study to the clinical trial phase. Undertaking expensive clinical trials based on flawed data analysis at the R&D stage can lead to problems later on, particularly if the wrong therapeutic is being pursued as a result. A biostatistician sufficiently experienced in clinical trials is crucial at the pre-trial stage to ensure your clincal study meets required standards and is optimised to best evaluate your therapeutic.
Biostatistical advice is highly beneficial in a clinical research context. As statistics is a particularly specialised and technical field, clinicians and specialists in other fields will often save time and enhance the accuracy of their research when the advice of a biostatistician is sought. This is ever more important in a public health and clinical context where uniform, high quality data is not always in abundance. A good statistician will be able to pick up on finer details pertaining to a statistical analysis, that may be overlooked by scientists and researchers specialising in other disciplines. Recent research shows that over the past 12 years data, including clinical data, has become increasingly complex and the methods available to best address today's research questions have increased in both precision and sophistication. It is therefore crucial to consult a biostatistician with the most up to date analytical techniques for your clinical niche.​See our blog post on this topic.
A biostatistician is a statistician who has received specialist biostatistical training adapted to the medical and life sciences, and as is often the case, adjunct studies in these areas as well. This biostatistical training usually includes skills important to clinical/medical and public health such as survival analysis, epidemiological techniques and design of randomised controlled trials, such as Phase 0- IV clinical trials. Biostatisticians can work in industry, academica and in a clinical/hospital context. The skills required for acting as a biostatistician in each of these domains have much overlap but are still quite different in many respects. Therefore, the biostatistician you choose to work with should be experienced in your particular domain wherever possible.
Consulting a statistician in the early, pre-planning stages of your research can save resources later on. A properly designed study and data protocol facilitates accurate analysis that will extract the most value out of your data. It enable you to structure your study and data collection in such a way as to maximise efficiency. In the set up stages of your study, a consultant statistician will calculate the optimal power to sample size ratio for your clinical study goals and your research budget. This initial stage can be a time consuming process that involved data gathering and extensive colloabration between scientist and statistician to get the design just right for your research goals.
It is best to contact us around four weeks prior to when you would like the work to commence, whether it be for a grand proposal, study design, sample size calculation or final analysis. This will ensure we can allocate time to undertake the necessary preparation, submit a draft and adjust according to any feedback or evolving preferences. We aim to tailor biostatistical support to your specific research niche by pairing you with a consultant experienced in that niche to the extent possible. Given this and the fact that biostatisticians are often working on multiple projects, the more notice the better in most cases.
While earlier is often better, statistical consulting can be beneficial at almost any stage of the research project. If data has already been collected, ready for analysis, the statistician will test statistical assumptions of the data to determine the most appropriate statistical methods to apply for this particular data and the hypotheses being tested (if any). The appropriateness of an analysis is influenced by various factors and often needs to be examined under a careful eye.
Have questions as to how biostatistics or bioinformatics can apply to your research? Send us a message. We would love to be of service.