Advanced Biostatistical Methods for MedTech Clinical Trials.
Welcome to our Advanced Biostatistics Training Course for Medical Device Clinical Trials!
Are you a Master's graduate in Biostatistics looking to enhance your expertise in the dynamic field of medical device clinical trials? Look no further! Our comprehensive training course is specifically designed to equip you with the advanced statistical skills and knowledge necessary to excel in this specialized domain.
Keep ahead of the curve in the clinical research industry.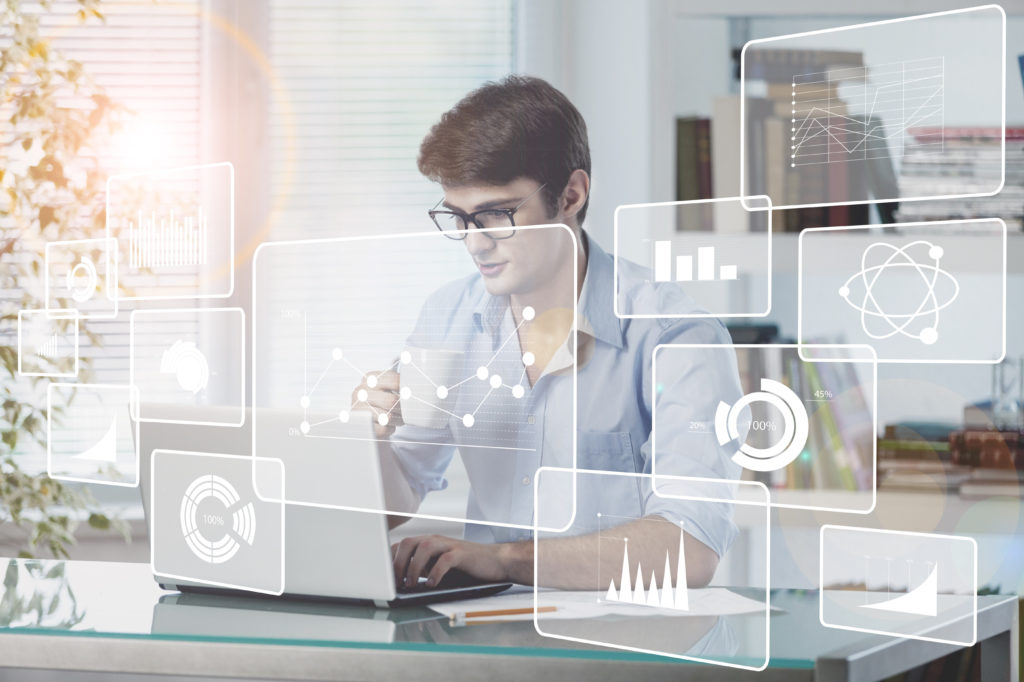 INCREASE YOUR UNDERSTANDING
Course Overview:
Our Advanced Biostatistics Training Course focuses on the application of statistical methods in the context of medical device clinical trials. With the increasing complexity and regulatory requirements in this field, it is essential to possess a deep understanding of biostatistical principles and their practical implementation.
BROADEN YOUR PERSPECTIVE
Course Benefits:
– Expand your knowledge and skills in biostatistics as applied to medical device clinical trials.
– Gain a competitive edge in the job market by acquiring specialized expertise in a growing field.
– Enhance your confidence in designing, analyzing, and interpreting clinical trial data.
– Network with industry professionals and potential collaborators, opening doors for future career opportunities.
– Receive a certificate of completion, validating your advanced training in biostatistics for medical device clinical trials.
Invest in your professional growth and join our Advanced Biostatistics Training Course today. Equip yourself with the skills needed to make a meaningful impact in the world of medical device research and contribute to improving patient outcomes.
Course Highlights:
1. Advanced Statistical Techniques: Delve into the intricacies of statistical modeling, adaptive designs, Bayesian analysis, survival analysis, and other advanced techniques relevant to medical device clinical trials. Gain hands-on experience in applying these methods to real-world datasets.
2. Regulatory Guidelines and Compliance: Understand the regulatory landscape governing medical device clinical trials. Learn how to navigate the stringent requirements of regulatory bodies such as the FDA and EMA, ensuring compliance and adherence to ethical standards throughout the trial process.
3. Sample Size Determination and Power Calculations: Master the art of sample size determination and power calculations specific to medical device trials. Learn how to optimize study design and ensure adequate statistical power to detect meaningful treatment effects.
4. Data Analysis and Interpretation: Gain expertise in analyzing and interpreting data from medical device clinical trials. Explore the challenges unique to this domain, such as handling missing data, assessing device performance, and accounting for confounding variables.
5. Statistical Software: Acquire proficiency in using industry-standard statistical software such as R, SAS, and Stata. Learn how to leverage these tools to efficiently manage and analyze clinical trial data, ensuring accuracy, reproducibility, and robustness of your statistical analyses.
6. Case Studies and Practical Examples: Engage in real-world case studies and practical examples derived from actual medical device trials. Apply your newly acquired knowledge to solve complex statistical challenges, and develop a deep understanding of the intricacies involved in the analysis of medical device data.
7. Expert Faculty: Learn from renowned biostatisticians and industry experts who possess extensive experience in medical device clinical trials. Benefit from their practical insights, guidance, and mentorship throughout the course, enabling you to grasp complex concepts effectively.
Benefits of our courses
Develop advanced biostatistical knowledge, skills and competencies.
Based on the most up-to-date biostatistical practices from around the globe,
our courses provide you with all the cutting edge biostatistics expertise required for understanding clinical research & clinical trials design within the medical device industry.
Enhance your Expertise
You will learn:
Advanced biostatisitical methods and innovative techniques for Medtech.

How to adapt your existing biostatistics knowledge to the design and analysis of clinical trials in this niche,

Unique considerations to be aware of in developing your SAP.
Gain Clarity
Have elucidated:
The gaps in your knowledge and how to bridge them.

Where and how to acquire additional information to tailor your techniques to each project and stay up-to-date.
What's included?
5 modules
1 certification
Weekly quizzes
Live office hours with expert biostatisticians

CPD Accredited
Our courses are CPD accredited professional development courses for which we aim to deliver the highest possible quality. A big part of this is our continually adapting and improving the materials and content in response to student feedback.
Video Lessons & Notes
For your convenience, high-quality pre-recorded & live lessons can be taken via desktop or mobile device. With the flexibility to go at your own pace, these can be reviewed at any time throughout the course. Corresponding notes are also included.
Live Q&A with Experts
Video lessons are supplemented by direct access to highly experienced senior biostatisticians for Q &A during regular online office hours.
Module Readings & Quizzes
Up-to-date and carefully selected peer-reviewed research on diverse methodology will form a significant component of the course readings. Complimenting this are regular quizzes to test your understanding and participation.
Interactive Forum
Benefit from our small class sizes to get personalised help with your studies. Participate in our online forum, share thoughts and ideas that stimulate discussion & increase connection among industry peers from different clinical sub-specialties or geographic locations.
Early-bird discount available (value £500)
Act now and pre-enroll for April to attract a generous £500 off the course cost. Over this time individuals can enroll for £1250.
Frequently asked questions
Is the course accredited?
University studies are trustworthy but might not be enough to get a head-start in industry. Our professional development courses are CPD accredited & delivered by PhD qualified biostatistician with decades of industry experience within the med-tech niche.
What if I miss a week?
All lectures are recorded and can be viewed at your convenience as each module becomes available. The course remains active for 12 months for review of all the readings and quizzes. Quizzes are marked automatically and provide in-depth explanation of answers for perennial feedback. This helps those who may have missed a module due to busy schedule or would like to revise.
Will I be able to meet other students?
In addition to office hours with industry experts there is a monitored online forum for peer-to peer discussion of topics related to the course content. This adds a social, collaborative element to our online course format.
What if I don't understand something?
We have small class sizes of 5-30 students which ensures personalised attention. We are also very responsive to live feedback and will update the course in real time in response to this feedback to ensure that all topics are understood.
What if I need help with the material?
Students have the ability to submit questions for live office hours in advance and either attend the live sessions or catch up with a recording in their own time. This means that whether or not you are available at the times of the live sessions you will not miss out on any aspects of the course.
Do I need a strong maths ability?
Our biostatisticians have years of experience translating complex biostatistical concepts into terms that can be understood by non-statisticians. If there are any course concepts you don't understand we will be available for extra support.
Become a learner. Join our biostatistics community.
Join us now, and ensure a better future both for your organization and your career. Unlock the value of Advanced Biostatistics for industry!