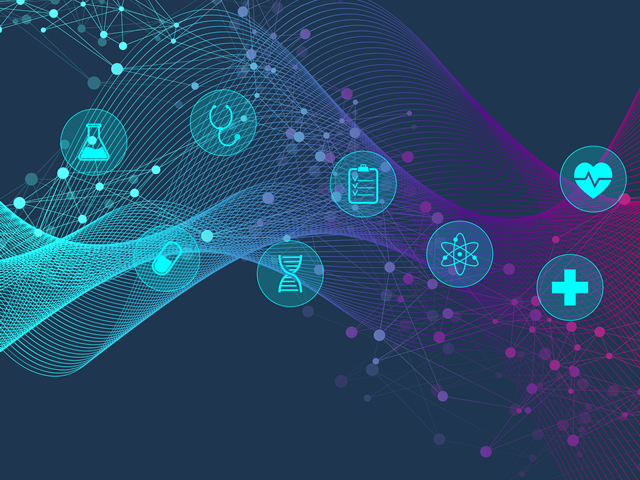 In the seemingly fast-paced world of medical technology, the quest for innovation is ever-present. However, it is crucial to recognise that the engineering of medical devices should not mirror the recklessness and hubris of exploratory engineering exemplified by the recent Ocean Gate tragedy where the stubborn blinkeredness of figures like Stockton Rush is not kept in check by sufficiently stringent regulations and safety standards. While it may seem in poor taste to criticise one who has lost their life under such tragic circumstances, the incident is absolutely emblematic of everything that can go wrong when the hubris of the innovator left relatively unbridled in the service of short-term commercial gains. More troubling in this case was that American safety standards were in place to protect human life, however the company was able to operate outside the United States jurisdiction in order to by-pass those standards. Fortunately, most medical device patients will not be receiving treatment over international waters. Despite this there exist loopholes to be filled.
The jurisdictional loophole of "export only" medical device approval
As of 2022 the United States pulls in 41.8% of global sales revenue from medical devices. 10% of Americans currently have a medical device implanted and 80,000 Americans have died as a result of medical devices over the past 10 years. Interestingly Americans have the 46th highest life expectancy in the world despite having dis-proportionally high access to the most advanced medical treatments, including medical devices. Perhaps more worryingly, thousands of medical devices manufactured in the United States are FDA approved for "Export Only" meaning they do not pass the muster for use by American citizens. This "Export Only" status is one factor that partially accounts for America's disproportionate share of the global medical device market. Foreign recipients of such medical devices are just as often from developed countries with their own high regulatory standards such as Australia, United Kingdom and Europe, and have accepted the device based on its stamp of approval by the FDA. Patients in these countries are typically not made aware of the particular risks, have not been disclosed the reasons why it has not been approved for use in the United States, nor that it has failed to gain this approval in its country of origin.
Local regulators such as the TGA in Australia, the MDR in Europe, or the MHRA in the UK, all claim to have some of the most stringent regulatory standards in the world. Despite this, American devices designated "Export Only" by the FDA, there are roughly 4600 in total, get approved predominantly due to differential device classification between the FDA and the importing country. By assigning a less risky class in the importing country the device escapes the need for clinical trials and the high level of regulatory scrutiny it was subject to in the United States. While devices that include medicines, tissues or cells are designated high risk in Australia and require thorough clinical validation, implantable devices for example can require only a CE mark by the TGA. This means that an implantable device such as a titanium shoulder replacement that has failed clinical studies in the United States and received an "Export Only" designation by the FDA can be approved by the TGA with or MDR with very little burden of evidence.
Regulatory standards must begin to evolve at the pace of technology.
Of equal concern is the need for regulatory standards that dynamically keep up with the pace of innovation and the emergent complexity of the devices we are now on a trajectory to engineer.
It is no longer enough to simply prioritise safety, regulation, and stringent quality control standards, we now need to have regular re-assessments of the standards themselves to evaluate whether they in-fact remain adequate to assess the novel case at hand. In many cases, even with current devices under validation, the answer to this question could well be "no". It is quite possible that methods that would have previously seemed beyond consideration in the context of medical device evaluation, such as causal inference and agent-based models, may now become integrated into many a study protocol. Bayesian methods are also becoming increasingly important as a way of calibrating to increasing device complexity.
When the stakes involve devices implanted in people's bodies or software making life-altering decisions, the need for responsible innovation becomes paramount.
If an implantable device also has a software component, the need for caution increases and exponentially so if the software is to be driven by AI. As these and other hybrid devices become the norm there is a need to test and thoroughly validate the reliability of machine learning or AI algorithms used in the device, the failure rate of software, and how this rate changes over time, software security and susceptibility to hacking or unintended influence from external stimuli, as well as the many metrics of safety and efficacy of the physical device itself.
The Perils of Recklessness:
Known for his audacious approach to deep-sea exploration, Stockton Rush has become a symbol of recklessness and disregard for safety protocols. While such daring may be thrilling in certain fields, it has no place in the medical device industry. Creating devices that directly impact human lives demands meticulous attention to detail, adherence to rigorous safety standards, and a focus on patient welfare.
There have been several class action lawsuits in recent years related to medical device misadventure. Behemoth Johnson & Johnson has been subject to several class action law suits pertaining to its medical devices. A recent lawsuit brought against the company, along with five other vaginal mesh manufacturers, was able to establish that 4000 adverse events had been reported to the FDA which included serious and permanent injury leading to loss of quality of life. Another recent class-action lawsuit relates to Johnson & Johnson surgical tools which are said to have caused at least burn injuries to at least 63 adults and children. These incidents are likely the result of recklessness in pushing these products to market and would have been avoidable had the companies involved chosen to conduct proper and thorough testing in both animals and humans. Proper testing occurs as much on the data side as in the lab and entails maintaining data integrity and statistical accuracy at all times.
Apple has recently been subject to legal action due to the their racially-biased blood oxygen sensor which, as with similar devices by other manufacturers, is able to detect blood oxygen more accurately for lighter skinned people than dark. Dark skin absorbs more light and can therefore give falsely elevated blood oxygen readings. It is being argued that users believing their blood oxygen levels to be higher than actual levels has contributed to higher incidences of death in this demographic, particularly during the pandemic. This lawsuit could have likely been avoided If the company had conducted more stringent clinical trials which recruited a broad spectrum of participants and stratified subjects by skin tone to fairly evaluate any differences in performance. If differences were identified, they should also have been transparently reported on the product label, if not also discussed openly in sales material, so that consumers can make an informed decision as to whether the watch was a good choice for them based on their own skin tone.
Ensuring Regulatory Oversight:
To prevent the emergence of a medtech catastrophes of unimagined proportions, robust regulation and vigilant oversight are crucial as we move into a newer technological era. Not just to redress current inadequacies in patient safeguarding but to also to prepare for new ones. While innovation and novel ideas drive progress, they must be tempered with accountability. Regulatory bodies play a vital role in enforcing safety guidelines, conducting thorough evaluations, and certifying the efficacy of medical devices before they reach the market. Striking the right balance between promoting innovation and safeguarding patient well-being is essential for the industry's long-term success.
Any device given "Export Only" status by the FDA, or indeed by any other regulatory authority, should necessitate further regulatory testing in the jurisdictions in which it is intended to be sold and should by flagged by local regulatory agencies as insufficiently validated. Currently this seems to be taking place more in word than in deed under may jurisdictions.
Stringent Quality Control Standards:
The gravity of medical device development calls for stringent quality control standards. Every stage of the development process, from design and manufacturing to post-market surveillance, must prioritize safety, reliability, and effectiveness. Employing best practices, such as adherence to recognized international standards, robust testing protocols, and continuous monitoring, helps identify and address potential risks early on, ensuring patient safety remains paramount.
Putting Patients First:
Above all, the focus of medical device developers should always be on patients. These devices are designed to improve health outcomes, alleviate suffering, and save lives. A single flaw or an overlooked risk could have devastating consequences. Therefore, a culture that fosters a sense of responsibility towards patients is vital. Developers must empathize with the individuals who rely on these devices and remain dedicated to continuous improvement, addressing feedback, and learning from past mistakes.
Putting patient safety as the very top priority is the only way to avoid costly lawsuits and bad publicity stemming from a therapeutic device that was released onto the market too early in the pursuit of short-term financial gain. While product development and proper validation is an expensive and resource consuming process, cutting corners early on in the process will inevitably lead to ramifications at a later stage of the product life cycle.
Allowing overseas patients access to "export only" medical devices is attractive to their respective companies as it allows data to be collected from the international patients who use the device, which can later be used as further evidence of safety in subsequent applications to the FDA for full regulatory approval. This may not always be an acceptable risk profile for the patients who have the potential to be harmed. Another benefit of "Export Only" status to American device companies is that marketing the device overseas can bring in much needed revenue that enables further R&D tweaks and clinical evaluation that will eventually result in FDA approval domestically. Ultimately it is the responsibility of national regulatory agencies globally to maintain strict classification and clinical evidence standards lest their citizens become unwitting guinea pigs.
Collaboration and Transparency:
The medical device industry should embrace a culture of collaboration and transparency. Sharing knowledge, research, and lessons learned can help prevent the repetition of past mistakes. Open dialogue among developers, regulators, healthcare professionals, and patients ensures a holistic approach to device development, wherein diverse perspectives contribute to better, safer solutions. This collaborative mindset can serve as a safeguard against the emergence of reckless practices.
The risks associated with medical devices demand a paradigm shift within the industry. Developers must strive to distance themselves from the medtech version of Ocean Gate and instead embrace responsible innovation. Rigorous regulation, stringent quality control standards, and a relentless focus on patient safety should be the guiding principles of medical device development. By prioritising patient well-being and adopting a culture of transparency and collaboration, the industry can continue to advance while ensuring that every device that enters the market has been meticulously evaluated and designed with the utmost care.
Further reading:
Law of the Sea and the Titan incident: The legal loophole for underwater vehicles – EJIL: Talk! (ejiltalk.org)
Drugs and Devices: Comparison of European and U.S. Approval Processes – ScienceDirect
https://www.theregreview.org/2021/10/27/salazar-addressing-medical-device-safety-crisis/
FDA Permits 'Export Only' Medical Devices | Industrial Equipment News (ien.com)
FDA issues 'most serious' recall over Johnson & Johnson surgical tools (msn.com)
Jury Award in Vaginal Mesh Lawsuit Could Open Flood Gates | mddionline.com
Lawsuit alleges Apple Watch's blood oxygen sensor 'racially biased'; accuracy problems reported industry-wide – ABC News (inferse.com)
Effective Strategies for Regulatory Compliance
1. Establish a Regulatory Compliance Plan: Develop a comprehensive plan that outlines the regulatory requirements and compliance strategies for each stage of the product development process.
2. Engage with Regulatory Authorities Early: Build relationships with regulatory authorities and engage with them early in the product development process to ensure that all requirements are met.
3. Conduct Risk Assessments: Identify potential risks and hazards associated with the product and develop risk management strategies to mitigate those risks.
4. Implement Quality Management Systems: Establish quality management systems that ensure compliance with regulatory requirements and promote continuous improvement.
5. Document Everything: Maintain detailed records of all activities related to the product development process, including design, testing, and manufacturing, to demonstrate compliance with regulatory requirements.